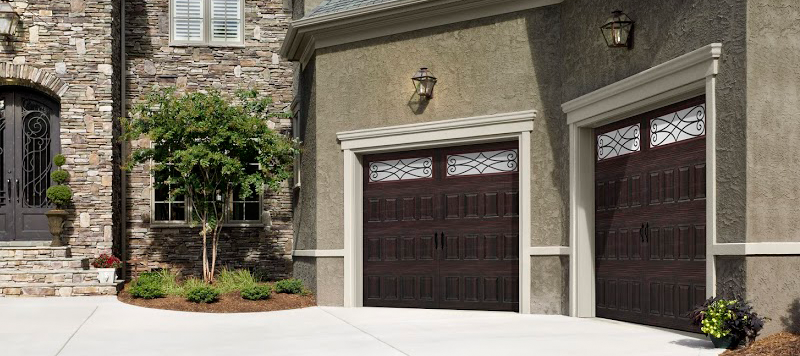 WE TAKE GARAGE DOOR OPERATIONAL SAFETY AND SECURITY SERIOUSLY
Your garage door is only as safe as the operational safety and security elements it possesses.That's why you need professionals who are skilled and highly trained in garage door safety services. We specialize in the installation, repair, maintenance and replacement of everything from sensors and parts to lock and remote systems. The Door Master team has the training necessary to ensure frame and structure safety as well as all aspects of your garage door'soperation, whether you have commercial or residential garage door needs.
Garage door safety and security are important components of your home, so the sooner you call your local garage door master, the sooner you will feel safe and secure from nature, critters and break-ins. Call Door Master for sensor setup and repair if you live in Monmouth or Ocean counties. We are the wise choice for unbeatable value because we have affordable prices, pay attention to detail, partner with the best brands and put your safety first every time. We specialize in the following:
Frame and Structure Safety
Update Lock and Remote Systems
Opener Operations
Parts Operations
Sensors Operations
FRAME AND STRUCTURE SAFETY
We take garage door frame and structure safety very seriously here at Door Master. That's why we only use the highest quality frames for our garage doors no matter which material you want: vinyl, metal, wood, you name it. Our installation practices are top-notch to make sure every garage we put in represents the highest level of safety possible.
UPDATE LOCK AND REMOTE SYSTEMS
Locks are an important safety feature to ensure safe and convenient operation of your garage doors. Handheld garage remotes are a convenient feature to all garage doors on the market today. Sometimes you may experience a problem with the remote, possibly caused by a faulty sensor or problem with the signal code. Other times, the wired connection inside the garage itself could be faulty. In either case, we can troubleshoot and fix the situation.
OPENER OPERATIONS
Garage door openers have a long life span provided you ensure they get the proper maintenance and repairs when needed. We use the best in the industry when it comes to garage door openers: LiftMaster. We believe the use of only the best quality units will ensure safe, seamless operation.
PARTS OPERATIONS
We pride ourselves in the use of only the highest quality replacement parts such as springs,cables, tracks, hardware, sensors and openers. We partner with leading manufacturers with proven standards in the industry when it comes to many parts we install in your garage. Our replacement parts ensure safe, efficient operation of your unit for years to come.
SENSORS OPERATIONS
All automatic garage doors contain special photoelectric sensors near the base of the door opening that are designed to prevent the closing of the door when an object is in the way. This important safety feature can prevent horrible accidents from happening to humans and pets. If something gets in the way of the light wave-based connection, the door freezes where it is and will not close completely.
CONTACT US
When you want experts who take the time to ensure total garage door operational safety and security.
Call Door Master in Central NJ for an estimate at