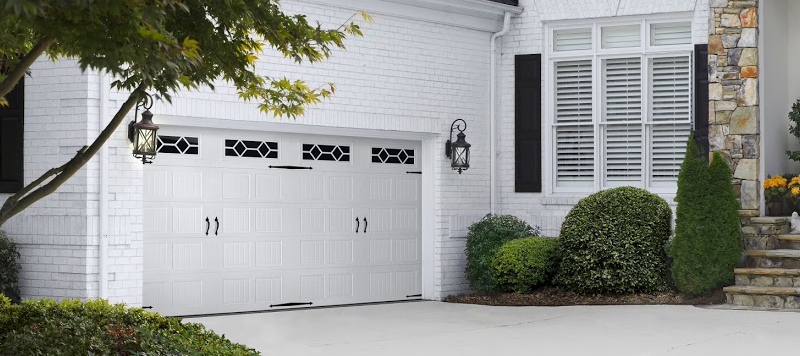 SUPERIOR INSTALLATION AT GREAT PRICE: DOOR MASTER IN CENTRAL NJ
If you're looking for garage door installation and other services all in one place, Door Master is the smart choice. New garage doors can improve your curb appeal, property value and energy efficiency, and with our wide selection of styles and types to choose from, you can't go wrong! If you reside in Monmouth or Ocean counties, we offer an unbeatable value as your top-notch garage door installers throughout Central New Jersey. Our garage door installers are highly trained in the latest techniques to get the job done quickly yet efficiently and safely.
WHAT WE DO: GARAGE DOOR INSTALLATION
Whether you need commercial or residential garage door installation, we provide professional, competent, exceptional installation as well as up-front pricing with no surprises. We accommodate all budgets so you can get the perfect match for your home. Take a look at our garage door installation process. We will:
Remove the existing garage door, track, and hardware
Dispose of it or recycle it properly
Install the new garage door, opener and accessories
Reconnect the garage door operator
Install bracing
Install PVC (vinyl) wood grain-finish trim around opening if desired
GARAGE DOOR STYLES
Here at Door Master, we pride ourselves on offering our customers a variety of garage door styles, colors, designs and price ranges. We realize each home is unique, which means not everyone will want the same kind of door. That's why we have doors to match your unique requirements, such as:
Traditional
Contemporary
Energy efficient
Roll-up doors
Swing out/swing up
Side sliding
Custom
With an average life span of 30 years, you can feel good about relying on our garage door opener installers for top-notch quality. Door Master offers budget-friendly, time-tested garage doors that deliver proven results year after year.
YOUR CHOICE FOR GARAGE DOOR OPENERS
It's important to have a durable, high-quality garage door opener to power your new door. Our team relies on only the best and most trusted manufacturers in the industry today, such as LiftMaster®. We place a high importance on choosing brands that we feel put safety, security and convenience at the forefront, which is why our manufacturers have trusted capabilities, durable products and proven results. Choose from a wide spectrum of units, as well as battery back-up systems for seamless operation even during power outages. If you're experiencing problems with your opener, we can come and troubleshoot the situation. Most times, there are issues with the sensor, power source or limit switch. Despite the little snafus that can crop up, most homeowners get up to 12 years of operation out of their door opener before needing garage opener repair or replacement.
When you rely on Door Master in Central NJ for all your garage door opener needs, you get dedicated local garage door opener installers who are highly trained and skilled in this business. We respect your time and privacy, which is why we get the job done quickly and efficiently so you can get on with your life. Turn to Door Master for garage door opener installation in Central NJ.
GIVE US A CALL
For superior garage door installation throughout Monmouth and Ocean counties.
Call us for a free, no-obligation estimate at