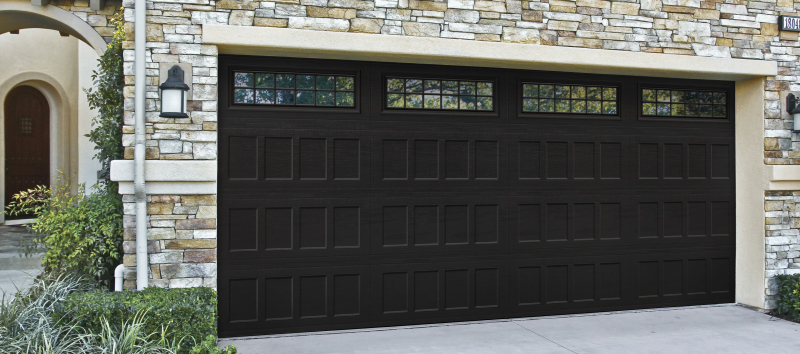 DOOR MASTER: YOUR FIRST CHOICE FOR GARAGE DOOR REPLACEMENT
Need to replace a garage door? Want an affordable price? Here at Door Master, we can meet and exceed your garage door replacement needs, providing you with a free, no-obligation estimate on energy saver garage doors designed to help you save on your electricity bills by keeping heat and cold sealed in the home no matter what time of year it is. As your local licensed and insured garage door handyman, we have many years of experience in this industry serving Monmouth and Ocean counties in Northern New Jersey with full-service residential and commercial garage door replacement.
It's our job to work with you to select the perfect match when it comes to your garage door replacement. If you need to update a garage door, choose use for beautiful, durable doors that will not only increase your property value but your curb appeal as well. We have a variety of styles, colors and materials available in anything from wood to steel to aluminum. On average, garage doors have a lifespan of about 30 years before replacement is needed. When you need to change a garage door, choose Door Master of Central NJ.
GARAGE DOOR REPLACEMENT PANELS
You will appreciate the wide range of colors, styles and types of doors you can choose from. We ensure the door you choose matches the exterior of your home. Our door panels are:
Budget Friendly
Low Maintenance
Beautiful, available in many colors, styles and textures
Rated High R-Value for Insulated Garage Doors
Available in Wood, Steel and Aluminum
There are many reasons why you would need to replace the panels on your garage doors, from dents and scratches to outdated styles and extensive damage. Whatever the case, we can help.
GARAGE DOOR REPLACEMENT PARTS
Garage doors have many parts, and any one of them can be in need of repair at any one time. We provide replacement for the following parts:
Springs
Cables
Openers
Keypads
Transmitters
Garage Doors
Sections
Hinges
Rollers
Sheaves
Seals
Locks
Torsion springs in particular may need replacement more than other parts simply because they suffer a lot of wear and tear. The average homeowner opens and closes their garage door about 1500 times every year, so you can imagine the level of stress placed on springs over time. If you're unsure which part is giving you trouble, our technicians will visit you to inspect the situation. We can replace all garage door brands, including automatic garage doors, springs, openers and cables; replace electric operator service, torsion and extensions; and replace garage door parts such as locks.
GARAGE DOOR OPENER REPLACEMENT
Come to us if you are experiencing problems with the opening and closing of your door. Any number of problems could be to blame when it comes to your opener, from issues with the sensor to issues with the power source or limit switch. Most homeowners get between 10 and 12 years of operation out of their door opener before it needs to be replaced. You may need a simple fix instead of complete replacement, and lucky for you we specialize in garage door opener repair.
GARAGE DOOR REPLACEMENT SPRINGS
The springs of your garage door take on a lot of stress each day as they must lift the full weight of the door, which can weigh up to 250 pounds or more. Torsion springs are one of the more common replacements we have to do on residential and commercial garage doors.
GARAGE DOOR REPLACEMENT WINDOWS
Because we install so many garage doors that have windows as decorative accents, we also offer replacement windows as a main service. You can count on our windows to be beautiful yet energy efficient, secure, and long-lasting so you get the biggest bang for your buck. They come available in standard, arched and customized window styles for both short and long panels.
GARAGE DOOR REPLACEMENT
When it comes time for garage door replacement in your home or business, you can expect our team to do a top-notch job at an affordable price. Here is the general process we take to remove your old garage door and put in a new one:
Remove your existing garage door, track, and hardware
Haul it away to be disposed of or recycled
Install the new garage door and all parts
Reconnect the garage door operator to the new door
Install vinyl wood grain-finish trim around opening, if desired
GARAGE DOOR SEAL REPLACEMENT
Also known as weatherstripping, seals are what keep in the heat and cold so you can experience more comfort throughout the home. They also act as deterrents to critters such as insects, snakes and critters like mice and squirrels from getting into the garage. In addition, they keep out moisture that could damage your interior. Typically made of vinyl or rubber, garage doors seals can become cracked and brittle over the years, reducing their effectiveness, leading to the need for replacement.
GARAGE DOOR REPLACEMENT COST
This varies by each type of door we sell. In general, our doors are very affordable but your final price will depend on the cost of the door and opener, as well as the labor to install it. Here at Door Master, we are happy to provide you with a free estimate so you can better budget your garage door replacement project.
CONTACT US
Door Master is your first choice for quality garage door replacement in Monmouth and Ocean counties.
To receive a no-obligation consultation